P

rofitable &

H

armonious

I

nnovation
"Giving life to innovation in order to bring into reality a unique, appropriate and perfectly market-adapted product – that's what motivates us." We focus our determination and expertise on our unique ability to bring profit to businesses by developing innovations and design.
PHI DESIGN's objective is to help its clients develop their global design approach in order to create profitable products and to promote innovation"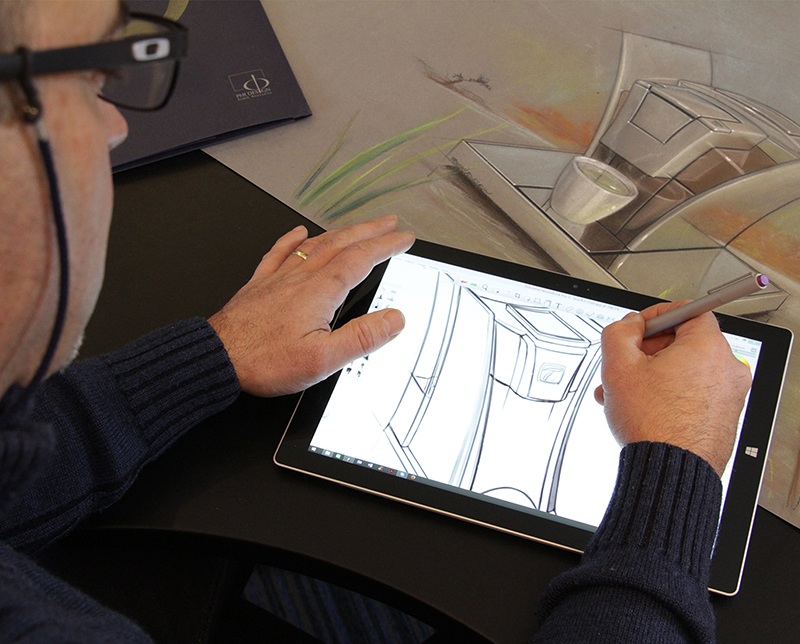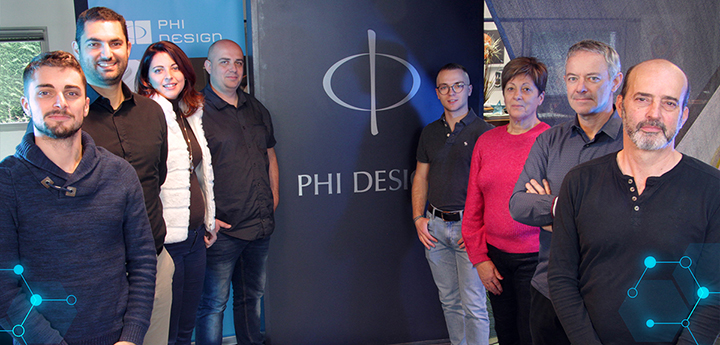 PHI DESIGN is a product and industrial design agency, created by Frank ROUSSELIN in 1989.
The company acquired new, larger premises in 2001 with a showroom, reception room, meeting room, photo studio and a large workshop. These premises provide the agency with added comfort and greater versatility.
The PHI DESIGN team currently includes some ten members: designer, technicians, 2D/3D computer graphic designers, engineers, etc.
The term DESIGN has different meanings depending on the environment in which it is used. As a result, it is necessary to take a stance in order to define it. In our case, PHI DESIGN is resolutely positioned in the market economy and industrial production. Underlying this choice is the obligation to meet corporate requirements in terms of creativity, innovation, technology and ergonomics, with the ever-present will to comply with the marketing constraints of the context. For us, design is the art of finding a balance between style, functionality and cost for each project. The result is the creation of a positive relationship between the product and the user. This explains why a product that has undergone a design study is successful and sells better than another.
Φ (phi) is the 21st letter of the Greek alphabet. It describes a mathematical constant, but it is also a proportion. It is considered to be particularly well balanced. It is found everywhere in nature: shells, plants and the human body follow its rule of proportions. Brilliant minds in ancient history identified it, and Leonardo da Vinci made abundant use of it in his work.

For the past 30 years we have operated alongside numerous companies in a wide variety of fields. We have developed a network of partners that allows us to respond to your product's specificities and to ensure the product's global success:
Usage Study
Development of electronics, software, mobile and cloud applications,
Specialised design for the medical sector
Standardisation and Certification
Photographs
Web Design
Communication Media
Industrial subcontracting and manufacturing